Happy New Financial Year! As we enter the second half of the year, I'd like to take some time to appreciate some of the amazing titles that have been released in H1 of 2015. These are my favourite books so far! And I can't wait for the books that will be released in H2.
All books listed here got a minimum 4 star rating.
Debuts
This has been a year of glorious debuts and I honestly can't wait to read more from these authors. I honestly can't believe that these are debuts because these books are so well written, I was blown away.
All the Bright Places by Jennifer Niven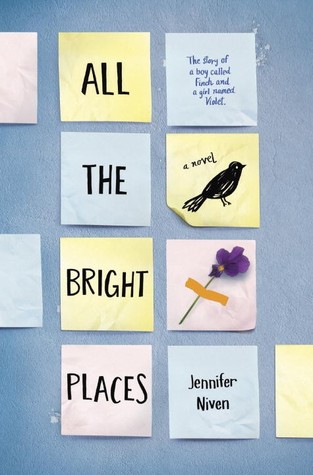 While not Niven's first book, it's her YA debut and she's grasped writing for the age group perfectly. This contemporary majorly hit me in the feels. Told in dual POV, we meet Violet and Finch on top of the their school's belltower as they both contemplate suicide. What ensues is an amazing journey of self-discovery. YOU WILL CRY. Prepare the tissues.
Red Queen (Red Queen #1) by Victoria Aveyard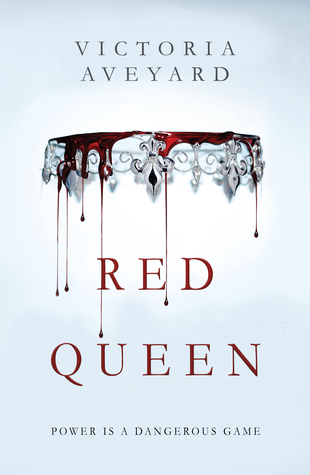 I was immediately drawn in by that glorious cover. It's a book that sounds like a lot of YA dystopians we've already read. It's definitely an amalgamation of these. Poor girl is taken into a palace, politics, royalty versus commoners. But with the X-Men vibe combined, it feels like a lot of the stuff we've read before but done better. I'm so excited for the sequel!
The Girl at Midnight (The Girl at Midnight #1) by Melissa Grey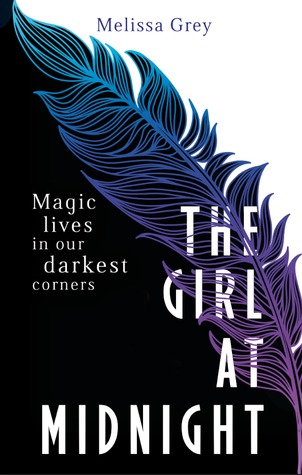 This one reminded me a lot of Daughter of Smoke and Bone which it was definitely compared with. Grey of course has her own twist to it and I adored the snarky MC. Two races that have been at war for eons, a power that can end it, and the mystery/journey that follows. Also, a really swoony guy. *Makes grabby hands at book 2*.
Simon vs the Homo Sapiens Agenda by Becky Albertalli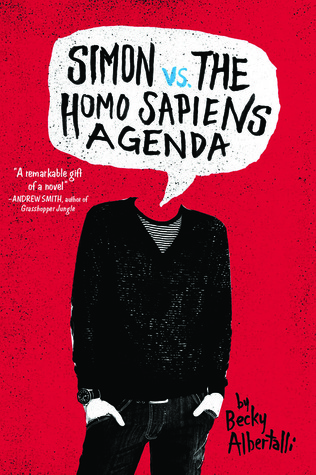 Zomg THIS. BOOK. I ADORE IT SO MUCH. Basically our boy Simon gets blackmailed by someone who finds out he's gay. This is a real, sweet, cute and amazingly well written story of a guy just trying to make his way through high school and find his place as he falls in love. Oreos are required for reading. All the characters are genuine, non-cliched, and an extremely relatable depiction of high school.
The Wrath and the Dawn (The Wrath and the Dawn #1) by Renee Ahdieh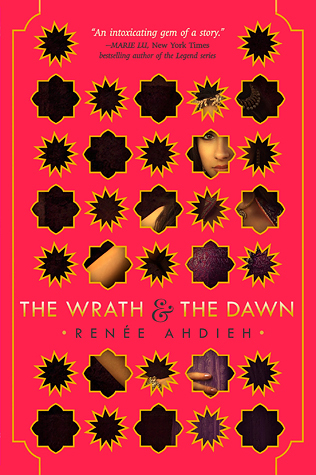 Oh my sweet baby Jesus. Feels you guys. FEELS. Based on A Thousand and One Nights, we follow Shazi as she marries the tyrant king Khalid to get vengeance on his killing her best friend. And all the other young brides he's had executed. But is he really a tyrant? What secrets does he hold? AHHH THE ANGST. THE EMOTIONS. That intense push and pull between Shazi and Khalid. I need book 2 NOW. I SAID NOW.
Magonia by Maria Dahvana Headley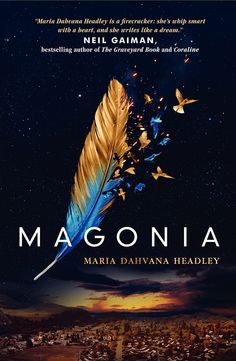 My heart hurts. This was such a bittersweet, poignant story that just soared. Aza's always had trouble breathing and takes meds which, when she starts seeing ships in the sky, she believes are hallucinations. The writing in this book was like poetry that sang right to my heart. The way the characters thought, their outlook on life, the way they dealt with fear/stress/love. As a lover of Final Fantasy I've always been in awe of the concept of airships. I feel that Magonia spoke directly to my love of FF. Admiring that cover.
New Series
These are new releases by authors who have previously published YA books.
A Court of Thorns and Roses (A Court of Thorns and Roses #1) by Sarah J. Maas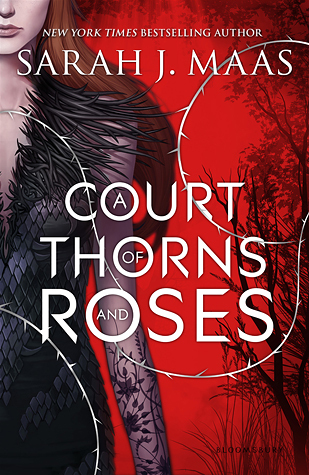 It's a well-known fact that I'm a massive SJM fan. Her Beauty and the Beast retelling with a Nordic/Scandinavian and fey twist is amazing. Not enough words. Sexy, steamy, enthralling. Book 2 is A Court of Abs and Pecs. Honestly, Sarah's fictional men are superb.
A Darker Shade of Magic (A Darker Shade of Magic #1) by VE Schwab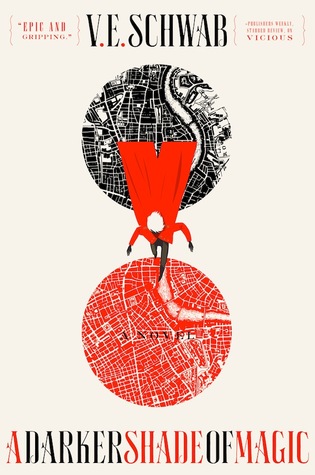 My goodness this lady has one of the most imaginative, fabulous brains. Her writing and her concepts are mind-blowing. Three parallel Londons: magic, dreary or dangerous? Kell is one of the only people who can travel across these worlds and trouble follows him everywhere. What an adventure.
Series Continuations
The Mime Order (The Bone Season #2) by Samantha Shannon
You haven't seen world-building until you've seen it done by Shannon. The sequel to the gorgeous and complex Bone Season takes us deeper into Scion-London to a grand and dangerous underground of Mime Lords and Mime Queens. Layers of each character are peeled back, more secrets are unearthed, and THEN THE SWOON.
End of Days (Penryn and the End of Days #3) by Susan Ee
The conclusion to this original trilogy about a post-apocalyptic world where angels are the bad guys. The girl power is strong. The steamy is intense. The macabre is real. And hell is just a fall away. One of the best endings for a trilogy I could have asked for.
Well there you have it. My favourite releases of 2015 so far. Bring it on H2!