I am THREE! Well... this blog that is. But I mean wow I can't believe Fiction in Fiction in Fiction is entering its third year! It's sort of like the Little Engine That Could with the way it's been struggling along every year... and still managing to get by haha.
Each year I say I'll be more active and each year it becomes harder so I'm just going to keep on going as is and do what I can.
I want to thank you all for your support, for your comments (which it may seem I don't reply to but I swear I do read) which are always so lovely and sweet.
Thank you to the readers who give me purpose, the bloggers that make me want to be better, the authors for writing great books and the publishers for giving a gal a chance.
Special thanks to Sonia from Bloomsbury Sydney, Floss and Tina from Penguin Teen Australia, Ashleigh from Date a Book Hachette Australia, Between the Covers Harper Collins Australia (publicist Manda who has now left, sadness), Pan Macmillan Australia (publicist Alana), Miranda at Harlequin Teen Australia, Clare from Allen & Unwin for all the review copies, emails and being fabulous in general. I am so grateful for your support, you guys do an amazing job *hugs and kisses* I look forward to another year of working with you lovely ladies (and gentlemen?)
My Twitter fam/followers and the blogging community I am so grateful for the texts when I'm down, for the catch-ups/dates, for having you as a friend in general.
Kat
for our meaningful chats and your kind words;
Joy
for being plain awesome and my movie buddy;
Jess
my personal enabler and dessert bestie;
Mel
what would I do without you;
Ellis
my fellow fangirl in everything;
Gina
my fellow SJM fangirl and
Alexa
,
Judith
and the
Maas Thirteen
;
Siiri
for everything Marchetta and Fizzle related;
Lisa
for making me weep with all her Marchetta edits;
Emily
for your hilarious posts and lovely comments;
Jeann
who gets me in all things gaming among other things.
There are so many more of you and I'm sorry if I've forgotten to mention you but if I listed all the awesome people I'd be here for years.
2015 was a great year and so many amazing things happened e.g. meeting Sarah J. Maas - you can read all about 2015 in my
wrap-up here
. Let's hope 2016 brings on many bookish events, meeting new bloggers and more blog posts!
To celebrate I'm giving away books (duh).
The giveaways are open internationally.
Winners must be allowed to give me their postal address and reply within 48h of my contacting them.
Books will be shipped from The Book Depository so please ensure they ship to your country.
Please only follow my social media because you WANT to. There's no point following for entries and then unfollowing as it really ruins the spirit of things.
Because I am now three (yay) and feeling generous (I got a full-time job last February after graduating woot) I am giving away THREE prizes. YAYAYAYAY.
Prize Pack 1: Penryn and the End of Days complete trilogy by Susan Ee
One of my favourite trilogies (because it's 3 get it?) finished in 2015 and I absolutely LOVED it so I want to share it with you.
a Rafflecopter giveaway
Prize Pack 2: Passenger by Alex Bracken + Passenger bookmark from Behind the Pages
It's one of my most anticipated releases of 2016. I was lucky enough to receive an ARC and I loved this book so much. I'll also be adding on a
Passenger Thin Watercolour bookmark from my friend Gina's Etsy store
.
a Rafflecopter giveaway
Prize Pack 3: First & Then by Emma Mills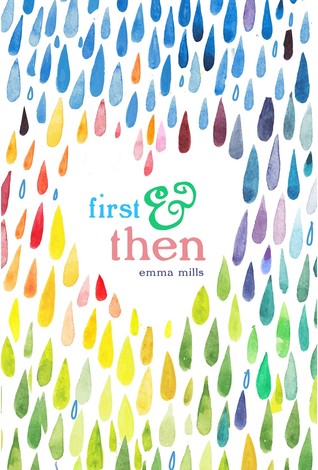 PanMacmillan Australia sent me a review copy for this and I adored it so much
I want you to read it. It was released in the US in 2015 but comes out in Australia in 2016 so I think it fits in as the perfect in between of 15-16 for this giveaway.
a Rafflecopter giveaway