Whew so I just came back from PTALive Sydney and it was FANTASTIC!!! Thank you so much to Floss and her team at Penguin Teen Australia for another wonderful event, you guys do such an amazing job.
This year's turnout was just woah - last year it was like <50 of us at Kinokuniya, and this year there were apparently 300 booklovers in the cinema (yes they had to get a cinema for us!).
For those of you who don't know, Penguin Teen Live is an event by Penguin Teen Australia, the YA division of Penguin Books Australia. Starting from last year, they went to the major Australian cities and held an event where they talk about their books! Book lovers get together to hear about these great titles, fangirl and ask questions. We also get a little gift too + there's a guest author (last year we had Will Kostakis, author of The First Third).
I got to see many bloggers again: Shirley from Shiirleyy's Bookshelf, Sunny at A Sunny Spot, Mands from The Bookish Manicurist, Jenna from Belle's Bookshelf, Pavan from Keep it Fictional, Estelle from Reading in the Dark, Keely from My Spin on Books, Viv from These Books Saved My Life, Kim from Two Girls and a Novel and Joy from ThoughtsByJ.
I also finally got to meet Laura from Laura Plus Books and Eugenia from Chasm of Books!
Here is my wrap up of the event. I've included my thoughts on titles, which you can skip over.
Where appropriate, I've included links to the Goodreads page.
5 YA Books that Resonated With Me (Felicity)
Firstly, Felicity aka Floss talked about 5 YA titles that resonated with her.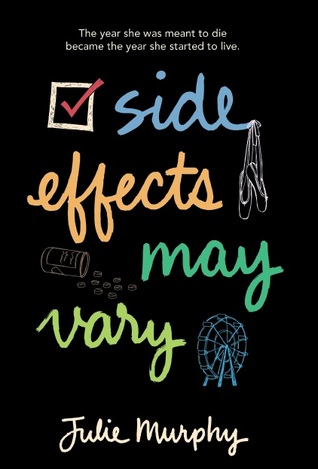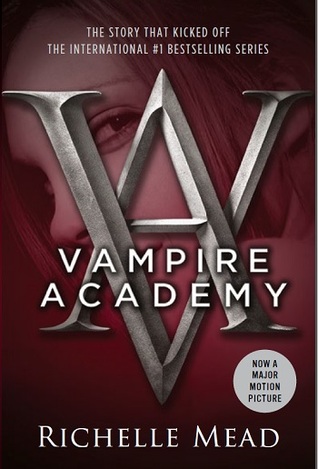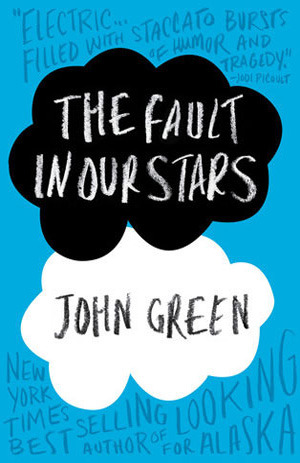 My Thoughts:
I've read all but Side Effects, and I can definitely agree that these titles have resonated with me too!
VA is one of my fav series of all time. It's the only vampire series I like and love. Rose and Dimitri omg <3 The cliffhanger at the end of Shadow Kiss killed me back in 2008.
Anna and the French Kiss is a light, funny and swoony read. Etienne St Clair!
Okay? Okay.
OtJR is my favourite Marchetta book. To me, she one is one of the pioneers of Aussie YA. She writes contemporaries that deal with serious issues and her writing is fantastic, her characters have so much depth. They're all memorable and so unique. I read this 8 years ago, and it still resonates with me.
---
Titles We Love
What I love about pubs is that they're not afraid to talk about titles they love which they don't publish
My Thoughts:
I've read all those titles except for the The Impossible Knife of Memory. I can HIGHLY recommend all of the titles listed.
If I Stay is coming out as a movie in Aus September 4 (I believe, US August 22) and the trailer looks fantastic. Gayle Forman is an amazing writer, I adore her books (Where She Went is one of my favs of all time).
Rainbow Rowell is also a great author. While I didn't enjoy E&P as much as everybody else, I absolutely love Fangirl because I can relate to it - it's about the fangirl/fanboy in all of us!
Going Too Far is a really sweet read, it's one of the older YAs.
These Broken Stars... ERMAGHERD. The cover is gorgeous. The story is just as gorgeous and the world-building is spectacular.
Katie McGarry. AHHHH. Echo and Noah <3 Ryan and Beth <3 ISAIAH and Rachel <3 so perf. They're a more mature YA with slightly darker themes but the couples are just beautiful.
---
YA Titles We Want
Then Felicity talked about titles they (Penguin Teen) wished they published/wanted to read because of us fans!
My Thoughts:
I actually own every single one of these books but I haven't read Miss Peregrine's, TGoYaM and I have started but not finished The Diviners.
Shatter Me is one of my favourite trilogies of all time. It has one of the best ships. I ship Warnette to no end, I was shipping them from Shatter Me! Tahereh's writing style is very unique and the story reads just like a diary - very realistic thought processes.
We Were Liars is shocking. That ending broke me.
From what I've read of The Diviners, Libba's writing is engaging, her world-building is lovely and the world of The Diviners has this macabre touch that makes for a fantastic read.
The Unbecoming of Mara Dyer is a really psychological read. I didn't enjoy it as much as others but worth checking out. Noah Shaw <3
Slammed is one of my favourite YAs of all time. I've read all of Colleen Hoover's books and love them all. Best thing? No angsty male protagonist in Slammed. Will Cooper is sweet, an English major and just so loving. I would classify Slammed as YA though it's considered NA.
Under the Never Sky omg! I'll admit the beginning of this one was a bit slow but Veronica's world-building and descriptions of the aether are amazing. The series just gets better and better. She writes one of the best platonic female/male friendships!
EEEEP LUX! JLA, in my eyes can do no wrong. While my favourite series of hers is Covenant, most people prefer Lux. Daemon Black is an alien and he is SMOKING HOT <3 This series you must check out.
I leave Throne of Glass for last BECAUSE I PUSH THIS BOOK SO HARD. Crown of Midnight (bk 2) was my fav book of 2013 and now Heir of Fire (bk 3, comes out in September) is my fav book of 2014. Stunning fantasy. Intricately woven and well thought out storyline. Swoony guys. Kickass heroine. A plot that will leave you reeling.
---
Web Series
Some great web series were mentioned including
The Lizzie Bennet Diaries
, a modern adaptation of Jane Austen's Pride and Prejudice, through 100 YouTube vlogs. You guys this is fantastic watch it.
The same creators of TLBD (Hank Green, brother of TFIOS author John Green, and Bernie Su) also created
Emma Approved
, a modern adaptation of, you guessed it, Jane Austen's Emma. Emma Approved is still going but you can watch all 100 eps of TLBD + the bonuses which they just released.
Rachel Caine's 15 book series, Morganville Vampires is also becoming a web series!
---
Underrated Titles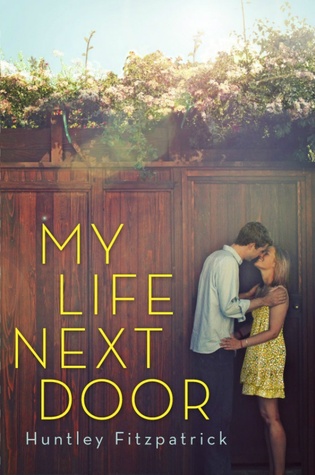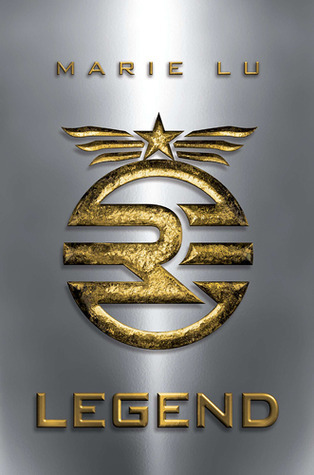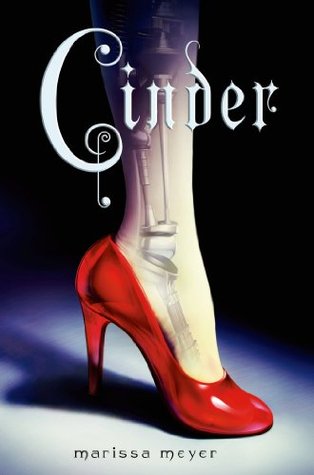 My Thoughts:
MLND MLND MLND <3 An amazing debut. A beautiful summery read about a girl who falls for the boy next door and how his loving family is so different to the protagonist's quiet one.
LEGEND! Ugh. I binge read this series in the space of like 4 days. Fantastic dystopian series. Perfect pacing, lots of action, lots of feels, amazing characters. Out of EVERY single series I have ever read. Ever. Harry Potter etc. The Legend trilogy has the most wonderfully written epilogue. Hopeful, earnest, true, appropriate. Read. This.
I'll be honest, I was disappointed by Cinder because I found it predictable but I've heard the rest of the series is much better! I do own all the books that are out right now.
I haven't heard of the Enemy series but it's about the outbreak of a disease and set in London.
---
yA
Next, Fiona aka Felicity aka Floss talked about how it's ok to read young adult regardless of age. I completely agree. At 21, I still can't get into "adult" books. Why? I can't relate to them. I can relate so much to YA and there really are great YA books out there (many listed above) with the quality of an "adult" book. And let's be honest, there are great and terrible books for any age group or genre. As Floss said:
"Just read what you like"
---
Book Bloggers
Book bloggers (and Booktubers) were then given a mention YAAAY. I was so happy to see my banner up there again this year <3
---
Upcoming Titles (2014/2015)
Kylie Fornasier, author of Masquerade was also the guest speaker and she give us an awesome spiel on her book.
My Thoughts:
I'm really stoked about Masquerade, the premise is amazing. Gossip Girl AND Downton Abbey set in one of my favourite time periods? Um hell yes!
I own What I Thought Was True and I'm really excited to read it because Huntley Fitapatrick <3
THE INFINITE SEA OMGOSH EVAN WALKER. Rick Yancey's mind is brilliant. The way he has written how an alien invasion is staged? If that ever happened to earth we would really be screwed.
I'd seen ARCs of Afterworld at BEA but hadn't thought much of it because I've owned Uglies for like 6 years now but never read it. But hearing the idea? Woah. Told from dual POVs – a girl who goes to New York to become a writer and she writes a story. The other POV? Get this – it's from the POV of the girl in the story and it's a dystopian. Literally inception.
Atlantia ahhhh how long I have waited for an Atlantis retelling!!!
I have all of the PJO books – a hardcover box set but I just need to start it, I really love Greek mythology.
SYDRIAN SYDRIAN SYDRIAN. #FreeSydneySage. That is all.
---
Other News
Penguin will not be publishing Isla and the Happily Ever After (Anna and the French Kiss #3) by Stephanie Perkins - from what I've HEARD on the grapevine, and no confirmations – Usbourne have the rights… But there's been no word on this. The fandom in Aus is currently in a frenzy trying to find out details.
Penguin also won't be publishing Marie Lu's new series The Young Elites - if anybody has information on this series please tell me, I am dying to read it.
The Lorien Legacies novellas will be collected into 1 volume!
There may or may not be a Q&A competition with Rick Riordan - nothing confirmed
There is a REALLY SLIM chance of an author event with Scott Westerfeld but he's really busy right now in the US
PTA also gave out free books: Half-Bad by Sally Green (very unique take on witches, male POV), The Cinderella Moment by Jennifer Kloester and Popular by Maya Van Wagenen. I picked up Popular because I already own the first two.
Kino also had a massive sale with huge discounts on some amazing titles (e.g. John Green, Rainbow Rowell)
I picked up
Will Grayson, Will Grayson by John Green
and Cress (The Lunar Chronicles #3) by Marissa Meyer!
My friend Lana also lent me Wither (The Chemical Garden Trilogy #1) by Lauren DeStefano as part of the book swap.
And that's a wrap.
THANK YOU FLOSS & PTA FOR THIS AMAZING EVENT!