Top Ten Tuesday is a weekly meme created and hosted by
The Broke and the Bookish
where, each week, a Top Ten list is posted based on a particular topic.
This week's: Top Ten Books I'd Give to Readers Who Have Never Read YA
I'm picking YA because every time I say I'm a lover of young-adult books, and a blogger/reviewer of this age group of books, I visibly see people blanch. I see the judgement in their eyes. There is this preconceived notion that YA = trashy characters, terrible writing and juvenile plots. Well here are 10 amazing YA books that don't fit the stereotype that media and society have placed on the age group. Let's start by being clear: young-adult essentially isn't a GENRE. It's an age group. There are all types of genres within YA, that are targeted to 13-19 year olds. But anybody can read YA.
We're gonna move along and skip over The Fault in Our Stars, The Hunger Games and Divergent. These are fantastic YA books, with deep themes that have broken society's views of YA already. They are famous enough that people who have never read YA, have at least heard of them. I'm also going to skip over Rainbow Rowell as I think she's already quite famous and her works are known. However, if you haven't read any of these, or haven't heard of them - I HIGHLY urge you to check them out.
I'm going to introduce you to some lesser known YA books outside of the blogging/bookish world. These aren't necessarily my top books of all time. They're books that I believe, cohesively, would appeal to a wider and more general audience than my favourite books ever (some of my favourites of all time ARE listed here though). I've added style which indicates what age-group I think the writing style is suitable for - including word choice, themes, underlying messages, depth of story and character's choices/actions.
Clicking on the book cover takes you to the Goodreads page
1. Just One Day (Just One Day #1) by Gayle Forman
Rating: 5/5
Genre: Contemporary
Style: older YA (16+)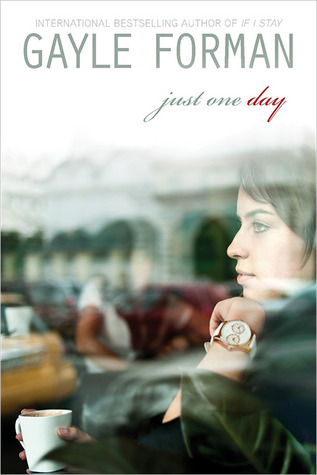 By the same author of If I Stay (the upcoming movie, if you haven't heard of this one, you should read it too). This is a contemporary about one girl's self-discovery, love and taking chances. Told over the space of one day and then one year, it's a moving story of choices and pushing one's boundaries. Bonus: set in Europe (mainly Paris)!
2. On the Jellicoe Road by Melina Marchetta
Rating: 5/5
Genre: Contemporary
Style: older YA (16+ mainly because of drugs; but I read this when I was 14)
With the chilling opening line, "My father took one hundred and thirty two minutes to die. I counted." this contemporary Aussie YA is one of the greatest YA works I have ever read. A story to uncover a story, to reveal a past, and to grow and move on, On the Jellicoe Road is moving and emotional.
3. Angefall (Penryn & the End of Days #1) by Susan Ee
Rating: 5/5
Genre: Dystopian; Sci-fi
Style: average YA (14/15+ mainly because of detailed descriptions of mutilations)
What if angels weren't the good guys? What if they doomed mankind as we know it? A post-apocalyptic sci-fi about angels destroying humanity, Ee's writing hooks you in from the start and leaves you wanting more. If you're one for a touch of macabre and light horror, this one's for you.
4. Throne of Glass (Throne of Glass #1) by Sarah J. Maas
Rating: 5/5
Genre: Fantasy
Style: average YA (14+)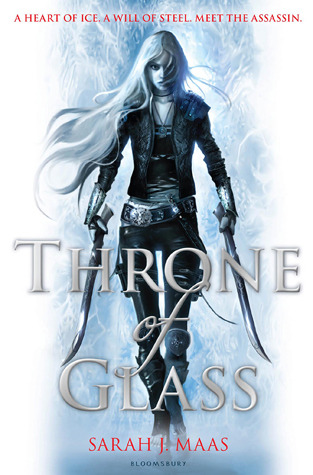 How about a touch of fantasy? While many argue that the first book in this assassin series is weak, I personally loved it. And the following books in the series are AMAZING (which everybody else does agree on). The world-building, plot, characters and Maas' lush, eloquent and exquisite writing are woven together to make my favourite fantasy series ever.
5. The Raven Boys (The Raven Cycle #1) by Maggie Stiefvater
Rating: 3.5/5
Genre: Paranormal
Style: average YA (14+)
Or maybe you prefer a glimpse into the supernatural. Ley lines, magic forests and long dead kings granting wishes. This is a fantastical paranormal with an extremely unique plot, topped with Stiefvater's poetic writing. Don't let the seemingly average rating deter you, this is seriously one you should check out.
Thoughts on the book: https://www.goodreads.com/review/show/993777492?book_show_action=false
6. Legend (Legend #1) by Marie Lu
Rating: 4/5
Genre: Dystopian
Style: average YA (14+)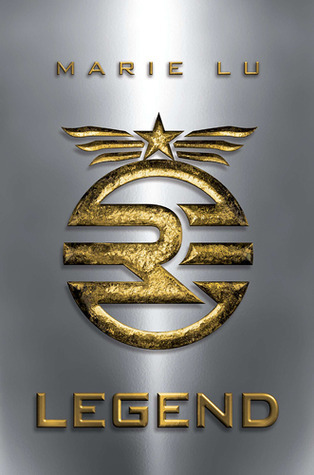 For lovers of Divergent and The Hunger Games (bookish peeps, I am so sorry I said that but you know why I did this for the non-YA readers), Legend is a thrilling Dystopian about a government's prodigy versus its most famous criminal. These two characters come crashing together in a heart-wrenching story that never stops giving. The trilogy's end I can say is the best epilogue I have read.
7. Drowning Instinct by Ilsa J. Bick
Rating: 5/5
Genre: Contemporary
Style: older YA (17/18+ mainly because of notions of depression, sexual assault and suicide)
Student-teacher relationships are wrong. Aren't they? They belie the trust a student places in their teacher and produces a conflict of interest. But the protagonists' teacher is the only one who listens to her; with parents that neglect her and no friends, he is the only one that genuinely cares. There is no such thing as right or wrong in this book. One of the most thought provoking I've ever read.
8. Shadow and Bone (The Grisha #1) by Leigh Bardugo
Rating: 5/5
Genre: Fantasy
Style: average YA (14+)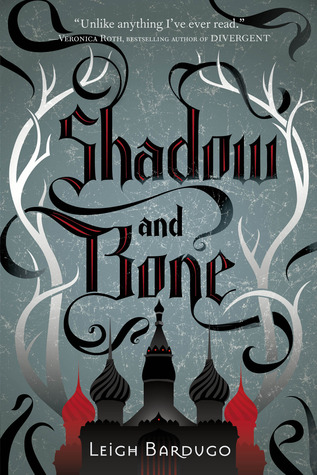 It's no secret that fantasy is my favourite genre and Bardugo's Ravka, based loosely on Russia, has one of the most intricately built worlds in fantasy. The characters are complex and seductive, hostile and not as they seem.
9. The 5th Wave (The 5th Wave #1) by Rick Yancey
Rating: 4/5
Genre: Dystopian
Style: average YA (14+)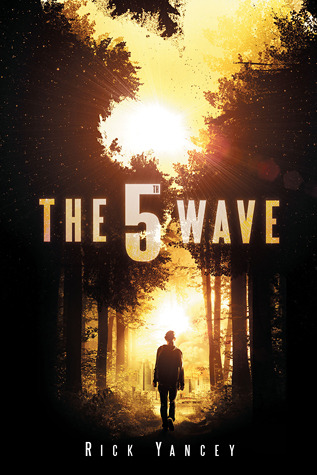 Thought you knew alien invasions? Well you don't until you've read The 5th Wave. Humanity as we know it is doomed. A mind-blowing concept, you wouldn't believe how these aliens infiltrate mankind.
10. Aristotle and Dante Discover the Secrets of the Universe by Benjamin Alire Saenz (5/5)
Rating: 5/5
Genre: Contemporary
Style: average YA (14+)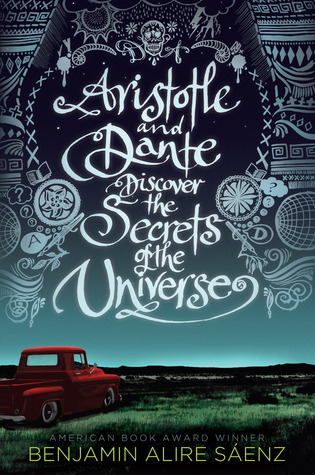 Set in the summer of the late 80s, two distinctly different boys - Ari and Dante - meet and form a beautiful friendship. This coming of age story ponders ideas of loneliness, life, love and family in Saenz's lyrical style.
Thoughts on the book: https://www.goodreads.com/review/show/965384556?book_show_action=false
---
Please do tell me if you decide to try any of these out (: