HELLOOOOO FRANS.
There is just a little over a month until the release of A Court of Mist and Fury, the much anticipated sequel to ACOTAR by our Queen the Sarah J. Maas. I for one am super excited for this book not just for Feyre but because of one specific darkly handsome fey *giggles*
Anywhooooo. Rhysand aside... Nah that's a lie - RHYSAND IN FULL VIEW PLEASE. Ahem.
If you haven't had the chance to read ACOTAR yet, here is your chance!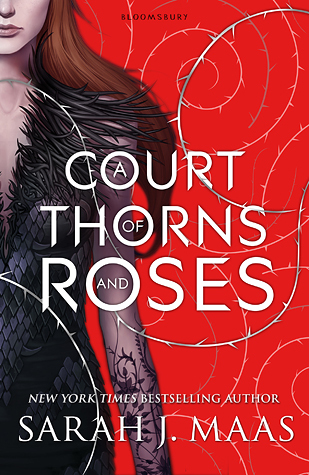 "Feyre's survival rests upon her ability to hunt and kill – the forest where she lives is a cold, bleak place in the long winter months. So when she spots a deer in the forest being pursued by a wolf, she cannot resist fighting it for the flesh. But to do so, she must kill the predator and killing something so precious comes at a price.
Dragged to a magical kingdom for the murder of a faerie, Feyre discovers that her captor, his face obscured by a jewelled mask, is hiding far more than his piercing green eyes would suggest. Feyre's presence at the court is closely guarded, and as she begins to learn why, her feelings for him turn from hostility to passion and the faerie lands become an even more dangerous place. Feyre must fight to break an ancient curse, or she will lose him forever."
The extremely generous and always lovely people at Bloomsbury are giving away a
paperback copy of A Court of Thorns and Roses, a tattoo and bookmark
!
Don't forget, there'll also be an ACOTAR read-along coming up in April in preparation for ACOMAF!
Ok may the odds be ever in your favour.
Terms and Conditions PLEASE READ
AUSTRALIA ONLY
No giveaway/spam accounts
Winner must respond within 48h with mailing address
a Rafflecopter giveaway