Hi guys, it's time to introduce my other feature called Branching Out! In this feature I aim to recommend books outside the common YA books we all love. That means this feature will concentrate mainly on adult books – mystery, chick-flick, literature etc. that I've enjoyed. While YA will forever be my love, I realise that as I grow older, I also want to try other things. Maybe you do too so each fortnight or something I'll recommend 2 or 3 books under a specific genre through mini-reviews.
This time I'm starting within YA but with something I think we're all trying to read a bit more, especially with the We Need Diverse Books campaign last year:
LGBT
. These are my favourite books where the
main character is LGBT
. I'm constantly on the hunt for more of these books.
Clicking the title link will take you to the Goodreads page with synopsis.
My Rating:
For lovers of: Lyrical writing, slow summers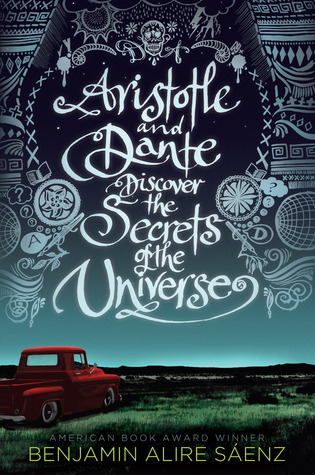 This is hands down my favourite LGBT book. Set in the late 80s, not only does it have themes of LGBT but also deals with characters of colour. 15 year old Aristotle is a sullen teenager who wants more out of his boring summer. In learning how to swim he meets the sweet Dante who is always smiling, bright and sees the best in things. What ensues is a beautiful friendship and so much more.
"Maybe everyone loves differently. Maybe that's all that matters."
Love doesn't discriminate. Ari and Dante's story crept up on me quietly, beautifully and stole my heart. Saenz's writing is lyrical, poignant and so thoughtful.
Ari is the quiet one, the one that's always thinking. Dante the one that laughs and says what's on his mind - who's not afraid to express himself. Together, they're like pieces of a puzzle, unknowingly filling the gaps the other leaves.
Ari's loneliness. I felt it. All of it. His thoughts were personal to me because I have these thoughts all the time. He has so many uncertainties, is in denial about his growing friendship with Dante and as a result becomes frustrated and angry with himself. His voice was so real, so raw and truthful.
Saenz's doesn't make picturesque descriptions, he just makes you feel through dialogue and actions and Ari's thoughts. I've never read a style like Saenz's and it's stunning.
"Another secret of the universe: Sometimes pain was like a storm that came out of nowhere. The clearest summer morning could end in a downpour."
I cried at the beauty of friendship, loneliness, trying to find our identity and ultimately family. Ari parents and Dante's parents are also complete opposites. And yet they love the same - compassionately, truthfully, wholly and unconditionally. They never fail to let their sons know how much they love them.
"We don't always make the best decisions… We do the best we can."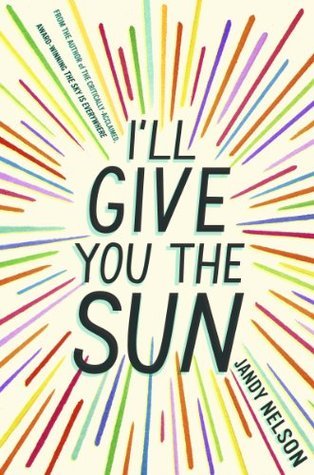 My Rating:
For lovers of: Art, quirky writing
This won the 2015 Michael L. Printz Award, which is basically THE award for YA books. And I can definitely see why. IGYtS has Nelson's signature quirkiness and beautiful writing style.
Told through dual POVs across two time lines, 16 year old Jude hides underneath layers of clothes and closes herself off from friends while Noah is the popular boy. 13 year old Noah is the next Picasso with his beautiful sketches but is teased by the older boys while Jude is a daredevil and surfer, ever popular and surrounded by friends.
Through both their connections to art, 16 year old Jude and 13 year old Noah tell their stories of how they ended up the way they are – barely talking, both with secrets and screaming on the inside. Jude may be falling in love but she can't bring herself to open up; Noah's growing friendship with the new boy has him yearning for something that he's scared to openly admit.
I'll Give You the Sun expertly deals with homophobia – the repercussions and fear arising from it and how the victims react. It made me realise why some people are afraid to come out and it broke my heart how people can treat each other so horribly.
I loved the art aspect of this – the way art is used to express emotions and everyday thoughts. Rather than screaming and crying through words, the characters struck stone and lashed at paper with colour.
All of this is accentuated through Nelson's beautiful writing – the voices of Jude and Noah are sort of exaggerated which makes the goings on almost surreal at times. Add in the art and it's trippy, expressive, colourful and will make you feel so many things.
My Rating:
For lovers of: light summery reads, design projects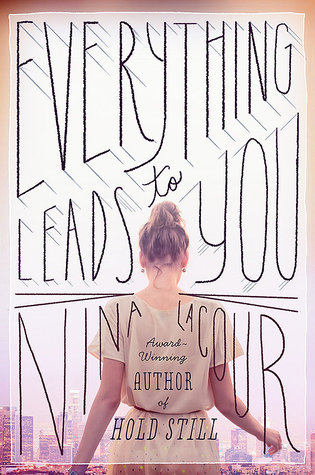 Finally a book where the main character is openly lesbian and not cast out because of it.

ELtY is a fresh, summery read with a hint of mystery that gave this sweet story an extra kick. Emi is a gifted set designer and trying to get over her last relationship. While designing a new set, Emi and her best friend Charlotte discover a letter that leads them to Ava and together the 3 of them uncover the mystery that is Ava's childhood and then some.

I just loved how normal this book made being gay. Emi can have a straight female best friend and people won't tease Charlotte about it. Emi's family treats her normally and so do people at school and work. This is how it's meant to be. And at the same time this is how it isn't. Which I guess is where the scepticism comes in because it almost seemed too good to be true – that everybody could be so accepting of Emi. I WISH people could be this open-minded but I know in real-life that's not the case even though we try for it.

I adored the layers to Ava's character. She's beautiful and holds a lot of potential but conflicted about everything that's coming at her. Emi is uncertain of Ava's sexuality but is definitely falling for her and I thought it was perfect that the reader couldn't tell if Ava was straight, lesbian or bi. LaCour totally gets rid of the stigma that lesbians are "butch" or whatever.

LaCour also did an amazing job of showing the reader what it's like being a set designer. We get to see a movie come together from behind the scenes and it's stressful yet so rewarding! I love design so this was perfect for me.
---