If you haven't figured out already I'm not doing great with the filming videos thing so I'm back to writing up my wrap up/book haul posts hah! The amount of time required to edit and film the videos is just not worth the return right now.
January was very awesome for me and I think I really started 2015 off with a bang. Despite going on holiday to
Tasmania
for 5 days (where I trekked
Cradle Mountain
and braved the 40min walk up a consistently upward incline to see
Wineglass Bay
) and
Hamilton Island
for 4 days (relaxing on the beautiful
Whitehaven Beach
and
snorkelling in the Great Barrier Reef
- dream come true!) where I read nothing,
I still managed to read 10 books
. I also held my
2 year blogoversary
and am so happy to be sharing books with you guys. I was also part of Australian leg of
The Mime Order global blog tour hosted by Bloomsbury
. I could have made it 11 books as I was halfway through Red Queen by yesterday but I my friend and I drove (well he drove) to the
Hunter Valley
to do some
wine tasting
- it was a beautiful day and I tasted lots of lovely and uh... interesting... wines and brought back some for myself. The vineyards were extremely picturesque and the air was so fresh.
Some pictures for your viewing pleasure...
Cradle Mountain and Wineglass Bay, Tasmania
Hamilton Island and Whitehaven Beach, the Whitsunday Islands Queensland
Hardy Reef, one the 2000+ reefs part of The Great Barrier Reef Queensland
The Hunter Valley, New South Wales
Let's break down January book-wise!
Wrap-Up
Reviews Posted
I only posted 2 as I wanted the focus of the month to be on my blogoversary giveaway (thanks for all your entries and your comments, I read through every single one of them <3)
Books Read
Unite Me (Shatter Me #1.5, #2.5) by Tahereh Mafi
(4/5) - Destroy Me (Shatter Me #1.5) 4/5, Fracture Me (Shatter Me #2.5) 2/5, Juliette's Journal 4/5. I loved Warner's thoughts in Destroy Me, it was this ordered chaos after meeting Juliette and I loved the way he saw her potential. I really disliked Adam's POV as he was this emo, sulking guy who kept thinking Juliette was weak and breakable. She is NOT fragile! Juliette's Journal was very realistic. Overall, I liked how each had its own unique voice so I could immediately tell who I was reading, very believable.
The Mime Order (The Bone Season #2) by Samantha Shannon
(4/5)
Something Strange and Deadly (Something Strange and Deadly #1) by Susan Dennard
- 2.5/5 this just wasn't for me. While I liked the premise of zombies and the steampunk vibe to SSaD, the MC really annoyed me and I didn't find her relatable.
Ruby Red (Precious Stone trilogy #1) by Kerstin Gier
- 4.5/5 such a fun read and I enjoyed this immensely. I rounded up the rating to 5/5 because I haven't read such an amazing book 1 since These Broken Stars back in 2013.
Sapphire Blue (Precious Stone trilogy #2) by Kerstin Gier
- 3/5 I disliked how this one concentrated so much on the romance and it felt very juvenile with the MC sulking over the guy, it was like insta-love and that definitely stole from the story's arc which I wanted this book to develop more.
Emerald Green (Precious Stone trilogy #3) by Kerstin Gier
- 4/5 a satisfying end to the trilogy with some great revelations. Overall, the series had a LOT of flaws, I think there were plot holes (even from book 1 but especially as the series developed), insta-love and other problems but I couldn't help but overlook them in the fast-paced story that had so much wit, hilarious moments on the MC's part and just how much I enjoyed this.
I'll Give You the Sun by Jandy Nelson
- 4/5 if you liked The Sky is Everywhere (which I LOVED) you'll definitely enjoy this. It's got that Jandy touch where the story is a standard one but the writing and the POV's are so eccentric it really makes the book out of this world.
Mr Penumbra's 24h Bookstore by Robin Sloan
- 3/5 I enjoyed the mystery and the premise to this, as well as the good explanations of technology but I REALLY disliked the MC and I swear he had like no morals... well where secrets were concerned. There are some things so rooted in tradition that they are best left like that. Sure we have technology for a reason, but there's a reason why people still prefer to read the printed word. He could NEVER keep a secret. Ask the MC to keep a secret and he'd go and spread it to the world. Swear to god I wanted to punch him. He kept thinking he was doing the right thing and I think in the end he sort of learned his mistakes but yes my issues with him ruined the experience of the book.
Snow Like Ashes (Snow Like Ashes #1) by Sara Raash
- 2/5 an extremely hyped up debut in my favourite genre so I think I set my expectations too high. I was quite disappointed by this, unrelatable MC with her coming to terms with things so quickly when she was opposing them moments before, insta-love (despite me shipping the couple), predictable plot, and simplistic writing that seriously hindered the world-building - a high fantasy needs eloquent and lush writing to really support the world.
The Strange and Beautiful Sorrows of Ava Lavender by Leslye Walton
- 3/5 very beautiful writing but so much sadness and wtf moments. Full review to come.
Book Haul
NetGalley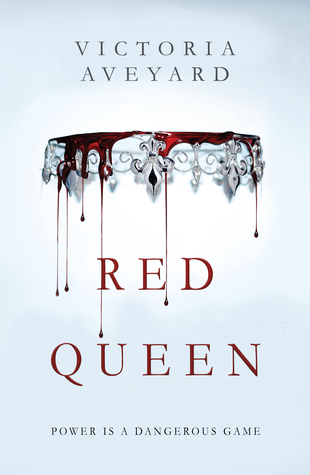 Thanks to Hachette Australia for this e-galley!
Review Copies
Books Bought and Gifted
(From L to R, top to bottom)
Whew, this haul completed so many trilogies - Everneath, Mara Dyer, Splintered and Dante Walker :D